Skip to main content
It looks like you're using Internet Explorer 11 or older. This website works best with modern browsers such as the latest versions of Chrome, Firefox, Safari, and Edge. If you continue with this browser, you may see unexpected results.
Black Education on the Rise - United States Census Bureau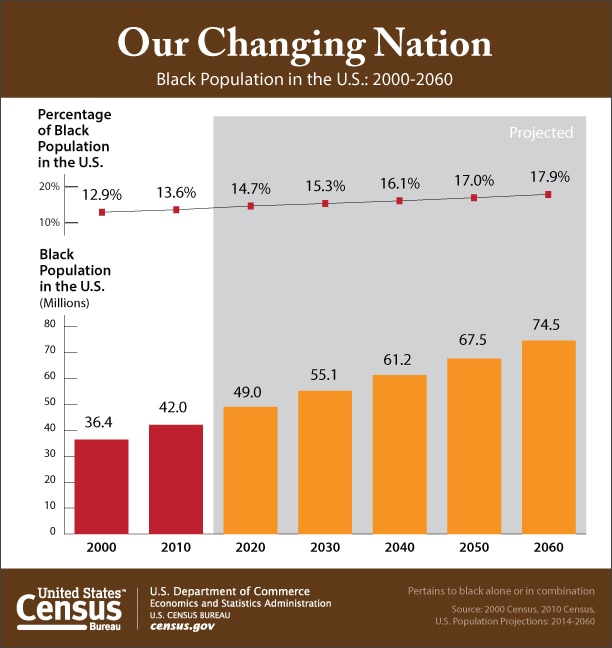 Library of Congress - Spotlight on Carla Hayden
Carla Hayden was sworn in as the 14th Librarian of Congress on September 14, 2016. Hayden, the first woman and the first African American to lead the national library, was nominated to the position by President Barack Obama on February 24, 2016, and her nomination was confirmed by the U.S. Senate on July 13. -- Library of Congress
American Library Association
ALA Appoints Tracie D. Hall as Executive Director
"The American Library Association is pleased to announce the appointment of Tracie D. Hall as its executive director, effective February 24, 2020. Following a nationwide search, Hall was selected to succeed Mary W. Ghikas, who has worked for ALA since 1995 and served as executive director since January 2018. Hall is the first female African-American executive director in ALA's history." --- American Library Association
ZORA! Festival
Zora Neale Hurston -Festival Highlights
Eatonville, Florida Celebrates the 31st Zora Neal Hurston Annual Festival of Arts and Humanities
Reference and Outreach Librarian
Cynthia Childs- Southeastern University
Welcome!
Welcome to the Black History Month Resource Guide: In honor of February being Black History Month, here you will find African American resources that are available at the Steelman Library, in addition to a variety of web resources.
Steelman Library, 1000 Longfellow Blvd. Lakeland, Florida 33801 · 863.667.5089